M Type metallic coated yarns


M TYPE MODERN-TEX METALLIC YARN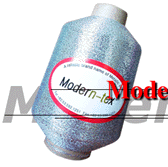 M TYPE:
Slit metallized Polyester film (aluminum metallized and protective epoxy resin coated) into various sizes of 1/32'±, 1/69'±, 1/85'±, 1/92'±, 1/100'±, 1/110'± and 1/134'± wound on ABS bobbin ( flange ).
Basic colors : Silver and Gold.
Available colors on request : Brown, Blue, Green, Pink, Purple, Red, Black etc.
Special colors on request : Rainbow/pearl, Multi-color, Fluorescent, Transparent, Mat color etc.
Available thickness : 12Mic., 15Mic./PA film, 16Mic./non-metallized, 25Mic., 30Mic./Laminated etc.
Available width : 1/134'±, 1/110'±, 1/100'±, 1/92'±, 1/85'±, 1/69'± and 1/32'±.
ABS bobbins/spools : M-type to be supplied in the weight of 100g, 150g and 300g per spool.

Use:
This is widely used in pre-dyed textiles weaving, embroidery, velvet, laces, ribbons, accessories, industrial subsidiary materials, interior decoration, kitchen scrubber etc.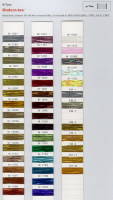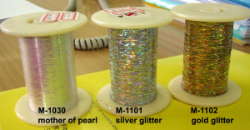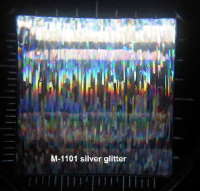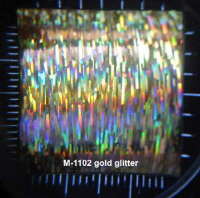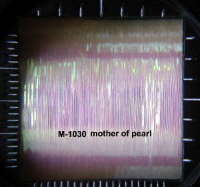 Colors: please click on above picture
TYPE

WIDTH

Flat metallic yarn

LENGTH/KG

Silver / Colors

DENIER

Silver / Colors

M

1/32"

1/69"

1/85"

1/100"

1/110"

65,000M / 61,000M

140,000M / 130,000M

176,000M / 163,000M

204,000M / 191,000M

225,000M / 209,000M

138D / 147D

64D / 69D

51D / 55D

44D / 47D

40D / 43D
Packing Method:
•... Bobbins/Little Box
•Box Size:290*290*265mm

•2 Little Boxes/Carton (200 Bobbins/Carton)
•Carton Size: 610*320*285mm
•For Each Carton: Net Weight 20kg ( Gross Weight 29kg)