Suntex


Suntex Taiwan

A GROWING, YOUNG DYNAMIC COMPANY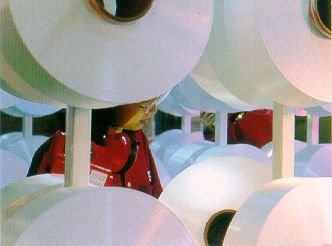 Established in 1991 Suntex focused the production on hi-tech, hi-value products. The main product is nylon 6 and in this line a great number of different ATY, DTY and processed items are available. Early 1999 the new PA 6.6 production line started going on stream.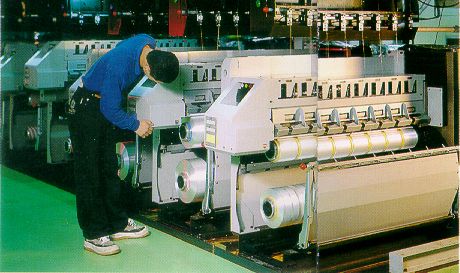 The growing markets have demanded to continue to develop new products. Thorough integration of the latest plant equipment and precision product management enabled us to meet the demand for high quality products for the customers.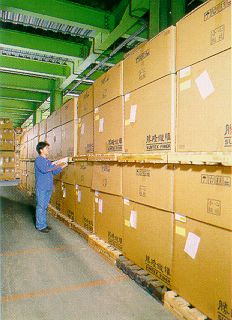 The needs of the growing market have demanded that Suntex continues to develop new products. Through a thorough integration of plant equipment and precision production management one has been able to meet the demand for high quality products from the clientele.
From the beginning, Suntex has used nylon 6 chips from BASF Germany, a company unmatched for quality and stability.
THE FINEST EQUIPMENT AND TRAINED PROFESSIONAL STAFF.
Suntex currently uses the best production machinery in the world. The machinery comes from companies such as Barmag, Luwa, Murata and JSW, and is fully intergraded and computerized. This allows to maintain high quality and stability. The production process has been extremely successful, and they currently hold several patents in Taiwan and have patents pending in the US and Japan.
QUALITY CONTROL-THE KEY TO SUCCESS
Quality is strictly controlled by special instruments that inspect tenacity, elongation, moisture and oil content. Well-trained technicians monitor and inspect every bobbin to insure quality.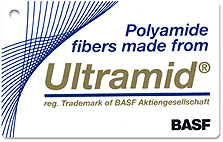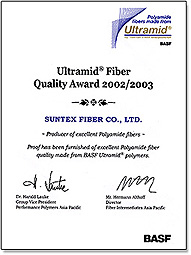 SPECIAL FEATURES
Our nylon products are superior to our competitors in the following ways:
1. After dyeing, color brightness and levelness is superior
2. Greater tenacity makes for suitable elongation, leading to more elastic textile products.
3. Tow-tone effect enhanced when weaving with polyester.
4. Reduced damage from heat transfer printing, calender printing and coating
5. Reduced streaking when weaving an dyeing with spandex fiber
6. Superior dyestuff affinity and excellent build-up. Also, environmentally friendly.
7. Higher bulkiness under DTY processing
8. Superior, cotton-like hairiness under ATY processing
9. Testing UV damage under UL standards resulted in 60% retention of tenacity for our yarn,
compared to an average of 30% for yarns of competitors.
10. As superbright, brilliant appearance, in our Trilobal filaments combined with an extra-low
fragmentation ratio results in higher value-added textile products.
11. Full-dull products: (a) high whiteness without bleaching (b) non-transparent, especially under water (c) low UV penetrability