Litrax ONE - natural bio bamboo


Natural bio bamboo - Litrax ONE

The production and further development of this type has been terminated.
Information here is only a reference to the past activity.
The Litrax L1 Yarn Series is made by naturally extracted bamboo bast fiber through an enzyme retting and steam washing process. The fiber refining process is done in harmony with OEKO-TEX standards, made in France.
Yarn spun of LITRAX ONE (L1) bamboo bast fibers are made in harmony with bluesign certification standards. Fabrics made of L1 bamboo yarns feel like a second skin, have excellent moisture absorption, permeability, with significant less wrinkle than comparable linen bast fibers and impress with a natural gloss.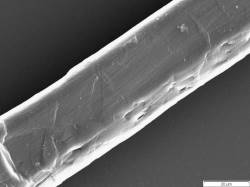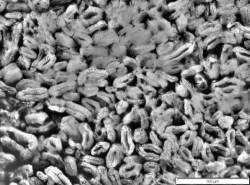 Bamboo bodywear does not stick on the body, feels soft and cooler on body in hot summers, and insulates in winters through a natural micro pore structure in the bamboo fiber. Bamboo bast fiber cannot be compared with traditional viscose fiber. L1 yarns are available in 100% pure and blended products with certified organic cotton, viscose, Lenzing modal & Tencel.
LITRAX ONE (L1) bamboo fibers can be spun on long staple worsted or linen spinning systems and on ring spinning equipment.
Features

100% natural and biodegradable

Non-sticking on body

Moisture absorption

Sweat permeability (active breathing)

Subjective de-odorizing

Softer than linen

Silky gloss in natural daylight

Protection against ultraviolet emission

Splendid colors

Contribution to ecology

Supply possibilities

Natural fibers with an average count
of dtex 5.6 enzyme retted
- in the original version with a fiber length
of 70 - 150 mm - uncombed
- as sliver for worsted spinning with
average 64 mm length (for countries
outside Western Europe only)
- as cut fiber to 40 mm for ring spinning
- as cut fiber to 22 mm for filling in bedding
- as cut fiber to 50 mm
worsted spun yarns in 100% and in blends with other fibers

Applications

Knitted & Woven Garments
Intimate Apparels
Dresses & Suits
Bathrobes & Towels
Medical Sanitary Products
For more information you may download a PDF file